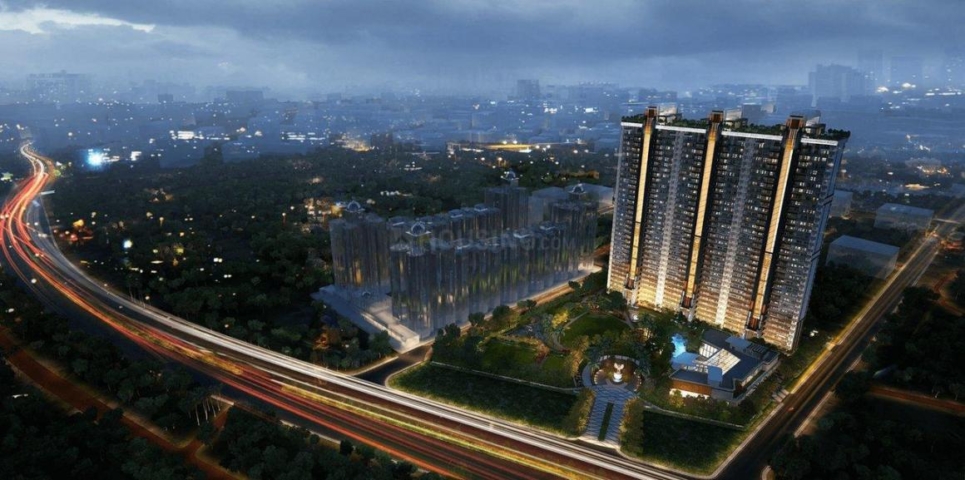 Gulshan Dynasty is residential project that makes it one of the most beautiful and enchanting living experience. It is one of the premier residences that makes you feel with warmth, ecstasy and full of lifestyle necessities under one big gated residences. The project development lets you enjoy with amazing infrastructure that is within proximity. It helps to enjoy with life enriching experience as it also cares for the pets you own. It makes beautiful pet stead for your life companions who own more of you. The residential space is beautiful with interiors that makes you feel more near to it. It adds to homes with experiences that adds more worth to it. Apex Aura / Gaur City 4th Avenue price / Gaur city 5th avenue price / Gaur City 7th Avenue price
Gulshan Dynasty completes your dream, destination and dynasty that adds worth in the form of development. It starts with price of Rs 5.17 Crore onwards. It gives an area of 5.8 acres, 3 towers and 34 floors. It has 198 apartments and comes with 6 duplexes. It is one of the luxurious apartment with superb location at Sector 144, Noida. The project is with superior design by Gulshan's group luxurious residential developments. It makes one of the most promising real estate that is with every buyers list. The project designs with integrate modern technology and has traditional Indian vastu value sync in it.
Gulshan Dynasty makes it one of the modern-day aspirations with comfort living and has beautiful green landscapes. It offers curated amenities, futuristic smart feature homes, modern lifestyle clubhouse and overall gives an amazing experiences. The project offers 76% green area with open and construction free area. It has best connectivity with educational, workspaces. It has pet stead that gives your fury and furious companion with some times of relaxation. It has contact-less service homes, hydroponic farming that enables farms to fork experiences. It has customize homes that offers low density living. It has platinum rated green building with IGBC affiliation. It comes with 7 tier security system. Gulshan Dynasty has best of price plans with 4 bedrooms + 4 toilets with 4700 sq ft.
Gulshan Dynasty has earthquake resistance structure, cctv surveillance enable project. It has power backup, elevator with intercom facility enable project. It has garden within strategic location and security that adds with round the clock service. There is ample space car parking, power backup and many other necessary aspect within the project. It has 76% of construction, open and green area. The project has best of the astonishing features that lets you enjoy with experience of lifetime. It thus helps to enjoy with high quality homes that enables with great lifestyle. It thus helps to enjoy with best of the homes.
Gulshan Dynasty has best of the medicare units near to it. It has Ivory hospital, Jaypee and Fortis hospital near to it. The connectivity is with Sector 143 Metro station, propose Jewar International airport, Noida-Greater Noida Expressway. It has education hubs within proximity as Shiv Nadar School, GD Goenka Public School, Amity and Gautam Buddha University near to it. It has food and entertainment with GIP Mall, Buddha International Circuit and more.