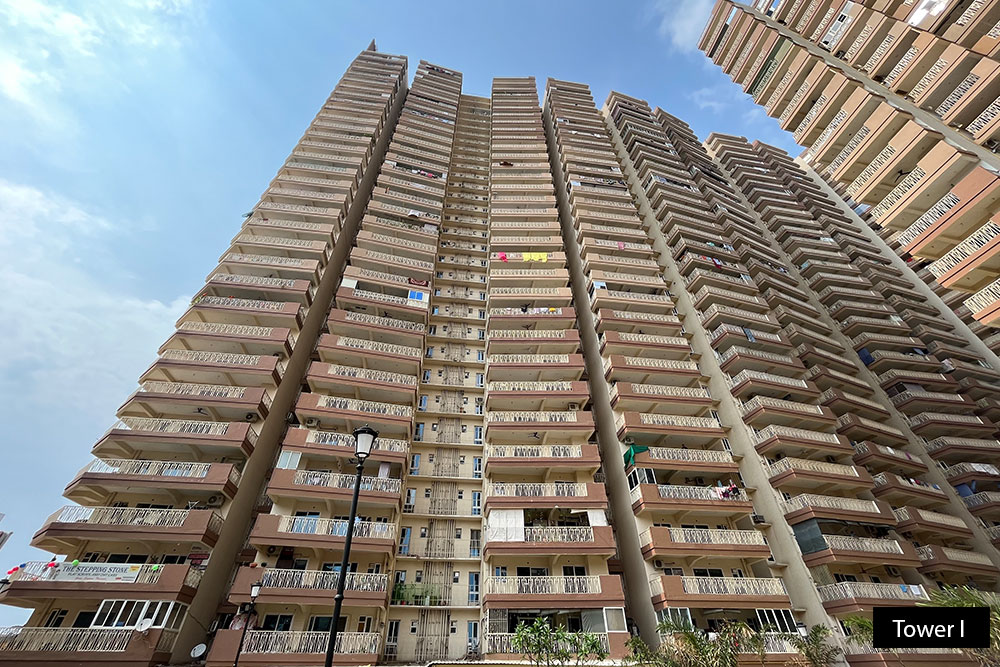 Living in a fully planned area, provided with every infrastructure, has become the dream of home buyers in Greater Noida. The reason is very simple. You want to live in a locality where which has been developed uniformly, and hence, provides a good quality of life outdoors as well. The project takes inspiration from the spacious embassy areas in Greater Noida and other cities that are the envy of every resident. In fact, half of this is done with the choice of the location itself. This is the reason Gaursons India Group is developing all its projects in Noida Extension – the most spacious and green suburb you can find within Greater Noida. This is only the first thing you can be assured of with Gaur City 7th Avenue. The idea of the project is to provide people with space and luxury in a budget. The project is so designed that a major part of the premises is available for green cover. At the same time, the location is such that standing in your balcony, you will only well-organized residential units and greenery and nothing else.
A total of six towers are being developed. And coming to affordability, flats are available at a price starting under 45 lakhs. Choose According to Your Needs: After careful research, the project was made as diverse as possible, to uphold the ideal of smart residency. A Smart Residency project must cater to different budget and living needs. With this in view, the project offers housing units varying from 2 BHK to 4 BHK. Furthermore, in every category, you get two choices of configuration and super-built up area. For example, in the 2 BHK categories, you can choose between flats of 1165.00 sq.ft. – 1350.00 sq.ft. The latter also includes a study room, in addition to what you get in the former. Similarly, 3 BHK and 4 BHK also are available in two configurations. You can one or the other on the basis of the number of balconies, bedrooms, bathrooms and the option of servant's room. Gaur City 4th Avenue Price / Gaur city 5th avenue Price / Gaur City 7th Avenue Price / Gaur Atulyam Price
Location Benefits: Noida Extension has seen immense growth in the last two decades. The pace of development will go at the same speed, if not more. This is keeping in view the development that will be undertaken as part of the new LPP. This will add to the existing city level commercial and physical infrastructure in Noida Extension. Not to mention the advantages residents already enjoy in Noida Extension: a less polluted and cleaner locality. Easy connectivity to other parts of the city and Ghaziabad is available through Greater Noida Metro. There is also the Jewar airport, not far at all. As for schools and hospitals, Noida Extension, today boasts of the some of the best in Greater Noida. You would not have to send your children far to study. Medical attention is available in a matter of minutes.